Six Reasons for Tooth Extraction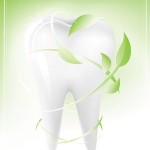 The goal of most modern dentists is to help you retain your natural teeth for as long as possible. In fact, your teeth are capable of lasting a lifetime with proper brushing and flossing and regular dental checkups. However, there are certain situations that warrant a tooth extraction. It can be suggested in order to protect your oral health, restore function to your smile or to facilitate an orthodontic treatment goal.
Here are six common scenarios that may require a tooth to be removed:
#1 Trauma: Whether it is a blunt trauma to the mouth while playing sports or another type of dental-related injury, your tooth may suffer so much damage that a crown, bonding or other procedure is unable to restore it.
#2 Decay: If a cavity is allowed to progress into extensive decay, the integrity and structure of the tooth can become so far compromised that a filling or even a root canal is unsuccessful in saving the tooth. In such cases, it is better to extract the tooth all together.
#3 Gum Disease: This is the leading cause of tooth loss in the United States. Untreated gum disease causes deep pockets to form in your gum tissues and the progressive detachment of your gums from your tooth root. This allows the tooth to become loose and either fall out on its own or need extraction.
#4 Orthodontics: It is common for patients who are preparing for braces to need one or more teeth removed in order to alleviate crowding and support the orthodontic treatment plan.
#5 Wisdom Teeth: These back molars are known for causing more harm than good. Since they have a high likelihood of becoming impacted and they do not contribute significant function to your bite, they are often removed. Wisdom teeth are typically extracted between the ages of 16 and 24.
#6 Baby Teeth That Don't Fall Out: While most kids get excited about losing a tooth and getting a visit from the tooth fairy, not all children lose their baby teeth on their own. In such cases, a dentist may need to extract a baby tooth so that the permanent tooth can properly come in.
As evidenced above, not all tooth extraction reasons are within your control. However, you should do your part to prevent gum disease and decay, and you can certainly invest in a custom mouthguard to protect your smile during sports. If you do need a tooth extraction for a diseased or damaged tooth, a dental implant is by far the leading choice in tooth replacement. Dr. Wayne Suway offers top quality dental implants to restore your smile with natural aesthetics and long-lasting function after a tooth extraction.
Posted on behalf of Wayne G. Suway, DDS, MAGD
Circle Us on Google+
Wayne G. Suway, DDS, MAGD
–
Atlanta Dentist
1820 The Exchange SE, Suite 600




Atlanta

,

GA

30339


Phone:

(770) 953-1752
Posted on behalf of Dr. Wayne G. Suway
1820 The Exchange SE, #600
Atlanta, GA 30339
Phone: (770) 953-1752
FAX: (770) 953-6470
Mon - Thu: 8:30 AM – 5:30 PM
Closed for lunch: 12:30 AM - 1:30 PM