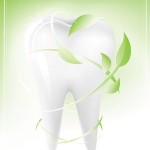 Everyone has experienced or will experience dry mouth at some point in his or her life. Nerves, stress, and emotions can often cause the onset of dry mouth, but it will typically go away within a few days. However, some people experience dry mouth a great deal of the time, and it can be uncomfortable and can lead to serious dental problems. If you have trouble with dry mouth on a consistent basis, it is time to talk to your dentist, as there are things that you can do to find relief – and to protect your oral health. Dr. Wayne G. Suway has been practicing dentistry for over 35 years, and he has the knowledge and wisdom that has come from serving patients faithfully.
Dry mouth is a natural part of aging, but it can also be caused by certain medications and illnesses. The reason that dry mouth needs to be addressed is that continual dry mouth can significantly increase your chance of developing dental decay and other infections in the mouth. Saliva naturally washes away bacteria from the mouth, and when the production of saliva is not at top-notch performance, these bacteria have a habitat in which they thrive.
It is important to take extra care when keeping your teeth healthy and dealing with dry mouth. It is important that you gently brush your teeth at least twice a day and that you floss your teeth every day. It is important to use toothpaste with fluoride in it in order to fight against decay. It is also imperative that you avoid sticky, sugary foods. Sugar and food particles left behind from these foods will begin breaking down the tooth enamel quickly without saliva to help wash them away.
Wayne G. Suway, DDS, MAGD wants to help you achieve optimal oral health throughout your life. If you suffer from dry mouth, contact Dr. Suway today. Together your oral health can succeed.
Posted on behalf of Dr. Wayne G. Suway
1820 The Exchange SE, #600
Atlanta, GA 30339
Phone: (770) 953-1752
FAX: (770) 953-6470
Mon - Thu: 8:30 AM – 5:30 PM
Closed for lunch: 12:30 PM - 1:30 PM