Don't Let a Sensitive Gag Reflex Keep You from the Dentist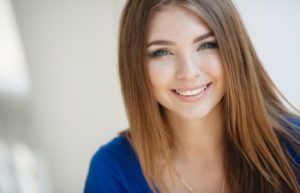 Every person is born with a gag reflex. This natural reaction is the body's way of helping you from choking and to expel something within your system that is harmful. For some, the gag reflex rarely bothers them; for others, they suffer from a sensitive gag reflex that causes fear or anxiety. Those who have a sensitive gag reflex often find that if anything comes close to or touches the palate of their mouth, then their gag reflex is triggered and they are sick. Many people who suffer from a sensitive, or overly active, gag reflex avoid going to the dentist because of how they fear their reflex will respond.

While these feelings are completely rational and understandable, avoiding the dentist is one of the worst things that you can do for your oral and overall health. Oral health issues can have a quick onset, and they can spread rapidly throughout the mouth – compromising the teeth, gum tissues, cheeks, and more. The following tips can help you have a more relaxed experience at the dentist:
Let your dentist know up front that you have a sensitive gag reflex. Your dentist wants to ensure that you have a healthy mouth, and s/he will do what it takes to ensure that you receive successful care. A sensitive gag reflex is relatively common, and dentists and hygienists are able to provide altered cleaning approaches to suit your needs.
Concentrate on breathing through your nose. A constant focus on breathing can help redirect your brain to concentrate on something else other than your gag reflex. This simple trick can also help reduce the psychosocially induced gag reflex from being triggered.
Utilize the distractions in your dentist's office. Watch TV, listen to music, listen to a podcast. This distraction helps redirect your focus so you are not prone to think about your gag reflex.
Make dental appointments later in the day. Studies show that the body is more relaxed after lunch time. If your body is naturally more relaxed, it is less likely to trigger your gag reflex.
Ask that your dental chair be adjusted so that you sit more upright instead of laying down. This allows more room at the back of your throat, making it easier to take deep, calming breaths when needed.
Ask about dental sedation to help you relax completely.
Dr. Wayne Suway is an expert in dentistry. He offers his 30+ years of dental experience to help you get the care you need. Contact us today.
Posted on behalf of Dr. Wayne G. Suway
1820 The Exchange SE, #600
Atlanta, GA 30339
Phone: (770) 953-1752
FAX: (770) 953-6470
Mon - Thu: 8:30 AM – 5:30 PM
Closed for lunch: 12:30 PM - 1:30 PM