Does Severe Tooth Pain Mean Tooth Removal?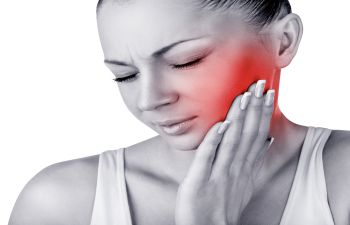 Tooth pain is nothing to take lightly. A severe toothache can disrupt your ability to eat, sleep and even concentrate. In fact, it is not uncommon for patients to be so plagued by their tooth pain that they want the tooth taken out of their mouth completely. Other patients may be suffering from dental discomfort but avoid the dentist due to the fear of tooth removal. This can be a serious mistake, as the problem can get worse, affect neighboring teeth and even compromise your overall health.
As your emergency dentist in Marietta, Dr. Wayne Suway will do everything possible to save a damaged or diseased tooth. However, if the issue is too severe to be repaired by a dental filling, root canal or other restorative measure, a tooth extraction may be necessary.
Reasons for Tooth Removal
Tooth extractions are commonly recommended to bring you out of pain as well as protect the health of the rest of your mouth when other dental treatments are not enough. An emergency dentist, not an ER doctor, is properly equipped to determine whether an extraction is really necessary.
Tooth removal can be indicated in the following situations:
Impacted Wisdom Tooth
Fractured Tooth Under the Gums
Badly Infected Tooth
Severe Tooth Decay
Advanced Gum Disease (Periodontitis)
Crowded Teeth
What to Expect
When a tooth extraction is recommended, it is important to know that the procedure is straightforward and there are multiple measures used to keep you comfortable at every step. First, your tooth and surrounding tissue will be numbed with a local anesthetic. Many patients also elect sedation dentistry to help them further relax. Special tools are used to elevate or loosen the tooth, and forceps are used to gently extract the tooth from the socket. A few self-dissolving stitches at the extraction site may be necessary in some cases.

After your procedure, you will leave the office with gauze pads that you will gently bite down on to restrict the bleeding. You will be given specific aftercare instructions to follow while you recover at home, which is often quick and comfortable. It will be very important to let the blood clot at the extraction site and not disturb it by brushing, drinking through a straw or eating hard foods too soon.
Does your Tooth Pain Need an Emergency Dentist? Call Dr. Wayne Suway today. We are available to see you.
Posted on behalf of Dr. Wayne G. Suway
1820 The Exchange SE, #600
Atlanta, GA 30339
Phone: (770) 953-1752
FAX: (770) 953-6470
Mon - Thu: 8:30 AM – 5:30 PM
Closed for lunch: 12:30 PM - 1:30 PM