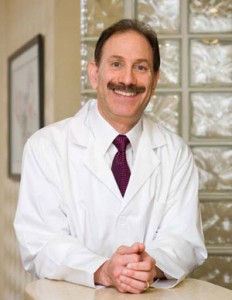 Visiting the dentist on a regular basis is one of the most important things that you can do for your entire health. The health of your mouth is a huge indication of your overall health; therefore, making your oral health a priority is necessary for living a health life. However, millions of people in America alone refuse to visit the dentist out of fear of what will happen at the dentist. Dental phobia is a true fear that allows the stress, anxiety, and/or panic of dental visits and treatments to keep them from stepping foot inside the dentist's office. If dental phobia affects you, your child, or a family member and is keeping you from receiving he dental care that you need, please contact Dr. Wayne G. Suway today.
While it is true that many years ago people often had to suffer through dental treatments, we no longer live in the Dark Ages. Much advancement has been made in dentistry, and more advancement is made each year, to allow patients to experience a pleasant dental experience. Many adults allow a traumatic memory from childhood to keep them from visiting the dentist as an adult. Others are leery of visiting the dentist because they know they have not been in a few years and they worry that they have let their problems get "too far gone." And yet others have a sensitive gag reflex that makes them anxious about how they will react during a simple teeth cleaning procedure.
Dental phobia is a real condition that affects people every day and causes them to put off necessary dental appointments. The truth is, while dental phobia is real – oral health neglect is also real. Small issues with your oral health will grow and worsen until such damage has been done that your entire mouth will be affected. With regular dental appointments, your dentist can spot small areas of concern and give them proper treatment in a timely manner before those small concerns become huge issues. Infections inside the mouth can easily spread, not just throughout the mouth, but throughout the entire body via the blood stream. Oral health concerns are well known for having a negative impact on diabetes, kidney failure, miscarriage, preterm labor, and even heart disease. Ignoring your oral health puts your entire health at risk.
Dr. Wayne G. Suway in Vinings, GA, has the experience and compassion of working with dental patients for 30+ years. He wants to do everything he can to ensure that you receive the dental care that you need. If dental phobia is keeping you from visiting the dentist, contact Dr. Suway to learn about how he can make your dental visit a relaxing experience.
Posted on behalf of Dr. Wayne G. Suway
1820 The Exchange SE, #600
Atlanta, GA 30339
Phone: (770) 953-1752
FAX: (770) 953-6470
Mon - Thu: 8:30 AM – 5:30 PM
Closed for lunch: 12:30 PM - 1:30 PM