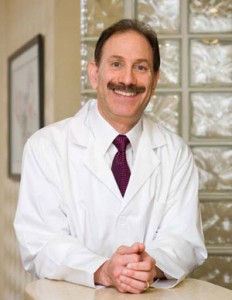 A dental implant is an artificial tooth root that is surgically placed into the jaw to hold a replacement tooth or bridge. Dental implants are typically a good option for people who have lost a tooth or teeth due to accident, injury, or periodontal disease. Dental implants have been called a modern miracle in dental procedures because of their effectiveness at replacing missing teeth permanently. Wayne G. Suway, DDS, MAGD has over 25 years of experience and offers comprehensive implant services to his patients. Recognized as a Diplomate of the International Congress of Oral Implantology, Dr. Suway is a trusted and highly respected dentist in the Vinings area.
The number one benefit of dental implants is that they provide a permanent replacement solution for missing teeth. While dental bridges and crowns have been used for many years at replacing missing teeth, they have not provided a permanent solution and have needed to be replaced, on average, every ten years. Not only do dental implants provide a permanent replacement, they are also customized to each patient in order to look and feel like natural teeth. The implanted roots are custom designed to fit the socket where there is a missing tooth so that they fit securely and have no movement or slippage within the gum line. This customization allows each patient to achieve the exact restoration that s/he needs.
Patients with healthy gum tissues and adequate jawbone density are typically very good candidates for dental implants. If you are interested in receiving more information regarding dental implants, please contact the dental practice of Wayne G. Suway, DDS, MAGD today to schedule a consultation. With over 25 years of experience in implant dentistry, and with his personalized care to all patients, Dr. Suway is the dentist you can trust to restore your smile beautifully with dental implants.
Posted on behalf of Dr. Wayne G. Suway
1820 The Exchange SE, #600
Atlanta, GA 30339
Phone: (770) 953-1752
FAX: (770) 953-6470
Mon - Thu: 8:30 AM – 5:30 PM
Closed for lunch: 12:30 PM - 1:30 PM