My Dental Implant Crown Broke. Now What?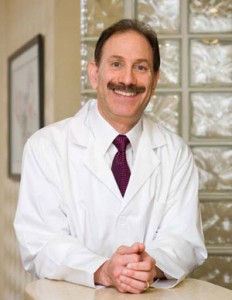 Dental implants are designed to give you a lifetime of a beautiful, confident smile. While the titanium implant itself is extremely durable, the implant restoration is subject to damage just like your natural teeth. Most single implants are topped with a porcelain crown. If your crown becomes loose, gets damaged or falls out completely, we want to see you as soon as possible. Dr. Wayne Suway offers excellence in dental implant repairs.
If you notice that your implant crown has just chipped or cracked, it may be more disruptive or annoying than it is harmful. However, the damage still needs to be taken care of in a timely manner, as the chip can cause irritation to your tongue or cheek or the crack can be a pathway for bacteria to reach the implant area underneath the crown.
If your crown was severely broken or dislodged, a more immediate treatment is needed. In most cases, we will replace the crown entirely to protect the health of your dental implant and restore your smile. This will typically require you to come to the office so that we can take measurements of your abutment, ensuring your new crown fits as well or better than your original restoration.
While damage to a dental implant crown can almost always be repaired successfully, it is important to understand how you can protect crown from ever needing a repair or replacement. Here are some tips to extend the lifeline of your dental implant restoration:
Keep your dental crown clean.
Don't use your dental implant crown as a tool (opening packages or bottles).
Wear a mouthguard during sports.
Consider a nighttime mouthguard if you grind your teeth.
Avoid bad dental habits (chomping ice, biting nails, etc).
Your dental implant smile is the best that modern dentistry can offer. However, it is not invincible. Trust Dr. Wayne Suway for emergency dental implant repairs in Marietta.
Posted on behalf of Dr. Wayne G. Suway
1820 The Exchange SE, #600
Atlanta, GA 30339
Phone: (770) 953-1752
FAX: (770) 953-6470
Mon - Thu: 8:30 AM – 5:30 PM
Closed for lunch: 12:30 PM - 1:30 PM