Dental Care for Patients with Special Needs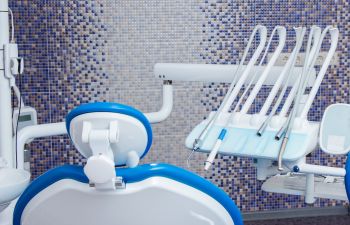 Everyone has different needs when it comes to dental care. At the office of Dr. Wayne Suway, we want to ensure that all our patients receive personalized attention when it comes to caring for their smiles. To this end, we want to help manage or eliminate the obstacles that make professional dental care difficult for you. If you have mental or physical limitations that hinder a comfortable dental visit, we are here to help. We welcome patients with special needs to join our dental family, and we make the effort to ensure every patient receives top-quality care. You'll find a compassionate and non-judgmental dental team at our Marietta office.
Those with special needs often find it difficult to get the dental care they need, making them at higher risk for oral health issues such as decay, gum disease and tooth loss. Our goal is to create a safe place for everyone to get the dental care they need. We welcome patients who have the following special needs:
Dental Anxiety
Severe Gag Reflex
Sleep Apnea
Accommodating patients with special needs involves attention to our physical office and helping patients maneuver as well as a knowledge and compassion. We want to make it a comfortable place for you to be both physically and emotionally. Our dental team will take the time to get to know you and your family to ensure we can provide a stress-free experience during all future visits to our Marietta office. Whenever possible, we like to discuss your preferences and needs ahead of time, so that we can make special accommodations before you arrive.
Gentle, Compassionate Dental Care is Available to You
Every person deserves to get the dental care they need to maintain their oral health. Oral health not only impacts your personal comfort and well-being, but it is also directly linked to your whole-body health. Our caring team will work hard to give you the best experience possible by catering to your individual needs.
If you or someone in your family has distinctive or special need when it comes to dental care, contact Dr. Wayne Suway. We approach dentistry differently, putting our patients' needs and comfort first.
Posted on behalf of Dr. Wayne G. Suway
1820 The Exchange SE, #600
Atlanta, GA 30339
Phone: (770) 953-1752
FAX: (770) 953-6470
Mon - Thu: 8:30 AM – 5:30 PM
Closed for lunch: 12:30 PM - 1:30 PM