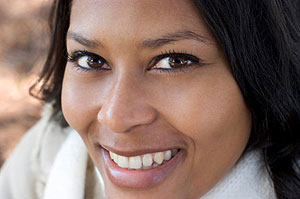 Most people try to take care of their teeth using their best efforts. However, sometimes cosmetic problems still occur despite their best efforts – think soccer ball to the face. For those with minor cosmetic dental imperfections like chipped teeth or gaps between the teeth, dental bonding is a quick and affordable way to repair these minor flaws. Wayne G. Suway, DDS, MAGD has been helping patients restore their confidence by restoring their smiles for over 30 years. As a leading dental professional in Marietta, he serves patients in Marietta, Vinings, and the surrounding areas. Dr. Suway and his staff pride themselves on providing patients with the most compassionate and highest standard of service around.
Dental bonding is often used as an alternative to porcelain veneers. Dental bonding is done by creating a new portion of "tooth" to be bonded with the natural tooth or teeth. Tooth colored resin is applied to the tooth and then molded and polished to blend in naturally with the surrounding teeth. This procedure is relatively painless and generally requires no anesthesia, making it a very popular choice for parents whose children have received an injury that has resulted in a chipped or cracked tooth. Bonding is not meant for teeth that receive a lot of pressure, but it does work very well in a variety of situations.
If you have a tooth or teeth that need to be repaired, contact the dental practice of Dr. Wayne Suway today. He will be able to analyze the tooth in question to determine whether bonding makes sense or not. If it does not, there are other options available. Dr. Wayne Suway is dedicated to helping his patients achieve the smile that they deserve – one that is beautiful, complete, and worthy of showing off. Call us today.
Posted on behalf of Dr. Wayne G. Suway
1820 The Exchange SE, #600
Atlanta, GA 30339
Phone: (770) 953-1752
FAX: (770) 953-6470
Mon - Thu: 8:30 AM – 5:30 PM
Closed for lunch: 12:30 PM - 1:30 PM