Dental Bonding: An Easy Solution for Chipped Teeth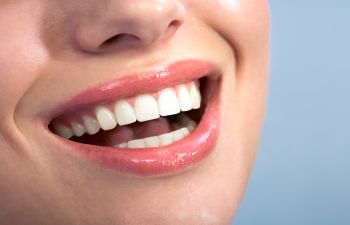 Accidents happen. Your teeth can suffer damage during sports, a bad fall or even while eating. If you've chipped a tooth, you may be quite disheartened at its appearance. However, the solution may not be as complicated or expensive as you may think. As long as the internal structure of your tooth checks out okay, you may qualify for a simple dental bonding treatment to repair your chipped tooth. Bonding is ideal for restoring the front, visible teeth of your smile.
What Material is Used for Dental Bonding?
Composite resin is the material of choice when performing bonding for chipped tooth repair. It can be used on mild or moderate tooth injuries. Composite resin is made of a plastic and glass mixture that matches the color and texture of your natural tooth. In fact, composite resin comes in a wide variety of shades to ensure your bonding results offer a seamless blend.
What Happens During the Procedure?
The procedure for dental bonding is very simple. It is generally quicker and less expensive than most restorative options. Your damaged tooth requires very little preparation before the composite resin is placed. Typically, a dentist will apply microscopic etchings in the tooth to encourage a stronger bond between the composite and the natural tooth. The composite resin is then applied in layers until ideal results are achieved. It takes skill and artistry to create the proper shape and contour in the bonded tooth. After applied, the composite material is hardened under a special curing light and polished to perfection.
When Bonding Is Not the Answer
While composite resin bonding is an excellent solution for most cases of chipped teeth, it is not for everyone. If your tooth has suffered extensive damage, a bonding may not be able to properly strengthen the tooth in the long term. In such situations, a crown or porcelain veneer may be suggested.
At the office of Dr. Wayne Suway, we offer a full menu of dental services to restore damaged teeth. If you have suffered an unexpected injury to a tooth, we are confident that we can fix it using the best that modern dentistry has to offer. Call our Marietta office today to schedule your appointment.
Posted on behalf of Dr. Wayne G. Suway
1820 The Exchange SE, #600
Atlanta, GA 30339
Phone: (770) 953-1752
FAX: (770) 953-6470
Mon - Thu: 8:30 AM – 5:30 PM
Closed for lunch: 12:30 PM - 1:30 PM