CPAP Device for Sleep Apnea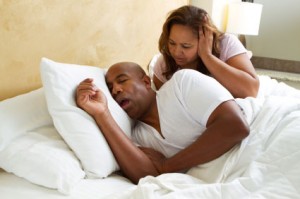 Sleep apnea is a sleep disorder that affects many people. Obstructive sleep apnea is the more common form that occurs when the throat muscles relax and obstruct air from passing through the back of the mouth. People who experience excessive sleepiness during the day, who awaken with a dry mouth, sore throat or headache, and who snore loudly are commonly affected by sleep apnea. Because there is an obstruction of the air way, it is important to see a doctor because it could be a life threatening condition.
Wayne G. Suway, DDS, MAGD is a perfect choice here in Vinings. Dr. Suway is able to help many patients who have sleep apnea by designing a custom oral appliance called a Dorsal Appliance. This appliance is an intramural device similar to a fitted mouth guard that keeps the airway open. It is only worn at night, and it eliminates the signs of snoring and sleep apnea. Because sleep apnea can be a serious, and even fatal, condition, allowing Dr. Suway to help relieve your sleep apnea symptoms is extremely important to your health.
A CPAP (continuous positive airway pressure) is the most common method of treating sleep apnea, however many people find that it is uncomfortable. Dr. Wayne Suway is able to create a custom device that fits properly in each patient's mouth in order to sustain an open airway. Once fitted, patients should bring their dorsal appliance with them to every dental exam to ensure that the fit is still good, and to allow Dr. Suway to reassess your signs and symptoms of sleep apnea. Dr. Suway has been a practicing dentist for over 30 years and has been awarded a Mastership of Dentistry — a distinction claimed by less than 2,500 dentist in the United States. His expertise can allow you to sleep well, and safely, at night.
Posted on behalf of Dr. Wayne G. Suway
1820 The Exchange SE, #600
Atlanta, GA 30339
Phone: (770) 953-1752
FAX: (770) 953-6470
Mon - Thu: 8:30 AM – 5:30 PM
Closed for lunch: 12:30 PM - 1:30 PM