Could Diamonds Reduce Tooth Loss After Root Canals?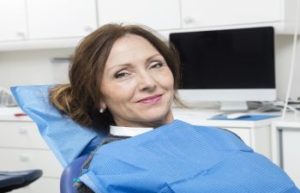 Root canals are the most preferred treatment method for saving a tooth that would otherwise need to be extracted. Root canal therapy, also known as endodontic treatment, is used to restore a tooth that is severely cracked, broken or damaged. This can be from a traumatic injury or extensive decay. Unfortunately, once the inner portion of the tooth (tooth pulp) is inflamed and infected, the tooth is at critical risk for survival unless a root canal is performed.
A root canal involves creating a tiny pathway through the top of the tooth down to the damaged tooth root. The procedure is designed to extract bacteria fluids from the tooth and remove the infected tooth pulp. After the center of the tooth is sanitized, it is generally filled with a filling material called gutta percha. This is what restores the integrity of the tooth and prevents further infection. For most cases, this polymer material is enough to effectively do the job and the tooth functions without problems going forward. However, failed root canal therapy, or teeth that become re-infected after root canal therapy, are a common reason for tooth loss.
To avoid the potential for post-root canal complications and tooth loss, dental science is emerging with a promising solution – diamonds! Researchers from the UCLA School of Dentistry have recently found that using nanodiamonds to fortify the gutta percha filling material used in root canals could significantly improve outcomes for patients.
Nanodiamonds are tiny particles found in the byproduct of diamonds. They are a thousand times smaller than a human hair and has been found to be a viable option for dentistry. When researchers used the nanodiamonds to enhance the gutta percha filling material, the tooth was more effectively restored and antibacterial properties were boosted. The study took it one step further to also include extra antibiotic in the enhanced mixture, which significantly lowered rates of future infection. More research is needed to implement this new innovative finding.
At the office of Dr. Wayne Suway, we specialize in helping patients with tooth loss. However, we continually seek ways to help patients avoid tooth loss in the first place. We look forward to staying at the forefront of modern dentistry, so that we can potentially offer innovative solutions, such as diamonds in root canal therapy, to help patients avoid missing teeth.
Posted on behalf of Dr. Wayne G. Suway
1820 The Exchange SE, #600
Atlanta, GA 30339
Phone: (770) 953-1752
FAX: (770) 953-6470
Mon - Thu: 8:30 AM – 5:30 PM
Closed for lunch: 12:30 PM - 1:30 PM