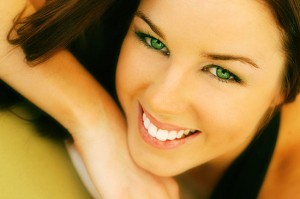 A smile says a lot about a person – whether it is true or not. For instance, a person may have excellent oral hygiene practices at home, yet their crooked, stained teeth give others the impression that s/he does not take care of her/his teeth. Many first impressions are made with the very first smile, and those who have a less than admirable smile may unwillingly cause others to have a lesser opinion than they should. Wayne G. Suway, DDS, MAGD recognizes that an attractive smile can transform a person's entire appearance. With more than 30 years under his belt as an experienced cosmetic dentist, Dr. Suway works with each patient on an individual basis to create a fully customized treatment plan to help her/him achieve the perfect smile.
There are many cosmetic dentistry options available to helping patients achieve their dream smiles. Perhaps the simplest, yet often extremely effective, procedure is teeth whitening. For those whose teeth are relatively straight, bleaching the teeth can brighten the entire face and give patients the confidence they need to put their best face forward. Other common procedures that also have remarkable results are porcelain veneers and dental bonding. These procedures are used to hide the imperfections of minor dental flaws such as chipped, cracked, broken, or extremely discolored teeth. These procedures can give patients an entirely new smile with minimal prep work. There are other, more invasive, procedures that can also be used for those with severe issues that need to be corrected, and Dr. Wayne Suway with use his expertise to help determine the most appropriate procedure.
If you desire a perfect smile, you have found the dentist to trust – Dr. Wayne Suway. With his customized treatment plans for each patient's unique needs, Dr. Suway has helped countless patients achieve the smile of their dreams. To learn how you can achieve your stunning smile, contact Dr. Suway today.
Posted on behalf of Dr. Wayne G. Suway
1820 The Exchange SE, #600
Atlanta, GA 30339
Phone: (770) 953-1752
FAX: (770) 953-6470
Mon - Thu: 8:30 AM – 5:30 PM
Closed for lunch: 12:30 PM - 1:30 PM