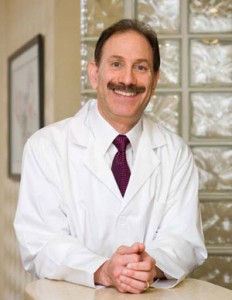 For centuries, the coconut tree has been called the "tree of life." Virtually every part of the tree can be used or consumed. Coconut oil pulling is an ancient therapy that has been around for over 2,000 years. While it is gaining popular traction now as a "fad" for whitening the teeth, it is actually a therapy that does have scientific proof that it works.
Oil pulling is a type of Ayurvedic medicine from the traditional Indian culture that uses oil to treat various conditions. Inside every human mouth live millions of bacteria. These tiny microorganisms are responsible for plaque development, cavities, and gum disease. All of these microorganisms are covered with a fatty membrane, allowing them to adhere to oil when contact is made. Coconut oil pulling helps to pull the unwanted microorganisms from the mouth, and it is scientifically proven to clear plaque from the teeth and eliminate the bacteria that causes bad breath. Coconut oil is popular for oral health benefits because it contains lauric acid, which is well-known for its anti-microbial agents that kill microorganisms and inhibit their growth.
Here is the process for coconut oil pulling:
Before brushing, use a tablespoon of organic, liquefied coconut oil and swish it in your mouth for twenty minutes. (If twenty minutes is too long for your jaw muscles, work up to the full twenty minutes by starting with five minute increments each day.)
Do not swallow the coconut oil (as it will not be full of bacteria). Spit it in a lined trash can. Do not spit it down the drain as coconut oil hardens when it comes into contact with cold liquids (such as cold water running down the drain).
Brush your teeth to remove oil from your mouth.
Do this daily for whiter teeth and a healthier mouth.
Of course, coconut oil pulling is not meant to replace brushing and flossing your teeth. However, it can be an added benefit to your complete oral health.
Dr. Wayne G. Suway has been in dentistry for over 35 years, and he has certainly "seen it all." Coconut oil pulling is actually a traditional and homeopathic oral health care procedure that does what it claims. Combined with a proper oral health care routine, coconut oil pulling can help you achieve and maintain a beautiful smile for life.
Posted on behalf of Dr. Wayne G. Suway
1820 The Exchange SE, #600
Atlanta, GA 30339
Phone: (770) 953-1752
FAX: (770) 953-6470
Mon - Thu: 8:30 AM – 5:30 PM
Closed for lunch: 12:30 PM - 1:30 PM