How To Choose a Dental Practice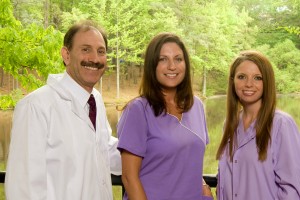 Whether you have moved to a new state, across town, or are simply looking for a new dental practice, there are certain things to consider when making the choice. While convenience is often a huge priority, other factors make choosing a dental practice important. Below are tips on how to choose a dental practice to trust.
Consult your insurance. If you have dental insurance, it is essential that you consult your insurance before you choose a dental practice. Many PPOs and HMOs limit your choice for dental practices where they will offer coverage, so it is vital that you review the underwriting in your specific insurance plan.
Consider specific dental needs. All dental practices specialize in general dentistry, yet not all dental practices can meet specific needs of all patients. If you have a known specific dental need (e.g. prone to gum disease and there is a need for endodontic treatment), it is important to understand a dentist's qualifications and treatment options before becoming a patient.
Consider your family's needs. A family dental practice is one of your best options if you have children. Dentists who are able to see multiple members of one family are typically able to provide better care to all family members because they will easily spot common concerns. Early detection in dental concerns allows for necessary treatment to begin at an appropriate time. Of course, if you have children, it is always important to consider how friendly a dentist is so that your children will feel comfortable at the dentist's office.
Consider convenience. While it is never a good idea to make a decision solely on convenience, it is true that something that is inconvenient is often not made a priority. Make sure that you choose a dentist that is convenient enough that you will be able to make regular visits.
Ask for recommendations. If you are new to an area or simply wish to find a "better" dentist, knowing who your friends and family trust can help narrow your choices down.
Meet the dentist prior to becoming a patient. It is always recommended that you meet with a dentist before you join his or her practice. Ask about qualifications, specific services, office hours, flexible payment plans, and more. Trust your instincts, and then decide.
Dr. Wayne G. Suway of Vinings, Georgia, has been practicing dentistry for more than 35 years. His rapport with his patients is unsurpassed, and he would love to serve you and your family. Contact us today.
Posted on behalf of Dr. Wayne G. Suway
1820 The Exchange SE, #600
Atlanta, GA 30339
Phone: (770) 953-1752
FAX: (770) 953-6470
Mon - Thu: 8:30 AM – 5:30 PM
Closed for lunch: 12:30 PM - 1:30 PM