Benefits of Saving a Tooth Rather Than Removing It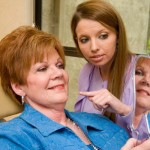 The teeth are important features of your mouth, and they are intended to last for a lifetime. However, teeth often become damaged due to decay, infection, trauma, or injury to the mouth that leaves them susceptible to loss. Many years ago, if a tooth was damaged the only option was to remove it from the mouth. However, advancements have shown us that there are often more benefits to saving a tooth rather than removing it. Root canals, antibiotics, and other dental treatment procedures are generally successful for providing beneficial methods of saving a tooth.
Protect the entire mouth. All of the teeth work together to support one another and the jaw bone. If a tooth is extracted or missing from the mouth, the socket in the jaw bone is left empty. This leaves an empty space where there is no support for the neighboring teeth. Without the support necessary, adjacent teeth to a missing tooth are vulnerable to becoming loose. The jaw bone will begin to degenerate due to lack of support, causing the other teeth to shift out of position. When the jaw bone loses its stability, the loss of more teeth will inevitably occur. Saving a tooth is beneficial to the entire smile because it will maintain the support that the mouth needs.
Proper function. You require a lot from your mouth on a daily basis: you use it to chew, speak, laugh, breathe, yawn, cough, drink, and smile. Having a complete set of teeth allows your mouth to function properly without unwanted sounds, slurs, and discomfort associated with missing teeth.
Natural, pleasing appearance. A complete smile is an attractive and natural smile. As mentioned earlier, the jaw bone's support is dependent on all tooth sockets being filled. If the jaw bone begins to degenerate, the facial cavity will begin to shift unnaturally. This can lead to poor self-esteem and have a negative impact on a person's personal and professional life.
Less recovery. Removing a tooth is considered to be a surgical procedure. If multiple teeth need to be removed, the procedure is considered to be a major surgical procedure. The recovery time of tooth extraction is much more invasive and involved than simply saving and restoring a tooth.
Dr. Wayne G. Suway wants to do everything in his power to help you save your tooth should it become damaged in any way. The benefits of saving a tooth far outweigh removing a tooth. If a tooth is removed, it is incredibly important to have a plan in place for how to replace it in order to protect the entire mouth. Contact Dr. Suway today to learn more.
Posted on behalf of Dr. Wayne G. Suway
1820 The Exchange SE, #600
Atlanta, GA 30339
Phone: (770) 953-1752
FAX: (770) 953-6470
Mon - Thu: 8:30 AM – 5:30 PM
Closed for lunch: 12:30 PM - 1:30 PM