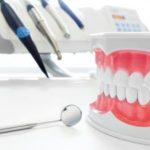 Despite the fact that tooth enamel is the hardest substance in the human body, it is not invincible. Your teeth are at the mercy of what you choose to put into your mouth on a daily basis. Your choices will either benefit your oral health or put it in harm's way. Foods and beverages that you choose to consume have a direct impact on the health of your teeth and gums. Aside from the vulnerability for teeth to develop cavities, teeth are also susceptible to acid erosion if you consume highly acidic dietary choices regularly.
There are some foods and beverages that are naturally more acidic than others. Alcohol, tea, coffee, carbonated beverages, citrus fruits, tomatoes, and pickled vegetables are among those with the highest acidic content.
Among these culprits, carbonated beverages deserve the most attention. Did you know that many car mechanics pour carbonated beverages on engines to remove battery acid? Did you know that many EMTs use dark soft drinks to clean blood off asphalt surfaces after car accidents? Are you aware that many pins on Pinterest suggest using carbonated beverages to clean toilets? If carbonated beverages are so acidic that they can remove blood, stains, and battery acid – then just imagine what they can do to your teeth.
Alcohol, coffee, tea, citrus fruits and juice, tomatoes, and pickled vegetables are also high in acid content. While these foods and beverages are often touted as "healthy" and "all natural," that does not diminish the fact that their natural acids can be damaging to your teeth. Acid erosion is the wearing down of the teeth as it reacts to the acids in foods and beverages that you consume. Limiting your consumption of highly acidic foods and beverages is the best way to prevent acid erosion. Other beneficial things you can do include:
Using a straw when drinking carbonated beverages
Rinsing the mouth with water after consuming soft drinks
Having regular fluoride applications at your dental visits
Not brushing immediately after consuming highly acidic foods or beverages as this is the time when the teeth are most vulnerable to erosion. Wait an hour.
Dr. Wayne Suway encourages you to limit your intake of highly acidic foods and beverages to prevent erosion from damaging your smile. With regular dental visits and healthy choices, your smile can last a lifetime.
Posted on behalf of Dr. Wayne G. Suway
1820 The Exchange SE, #600
Atlanta, GA 30339
Phone: (770) 953-1752
FAX: (770) 953-6470
Mon - Thu: 8:30 AM – 5:30 PM
Closed for lunch: 12:30 PM - 1:30 PM