A Permanent Fix for Stubborn Tooth Stains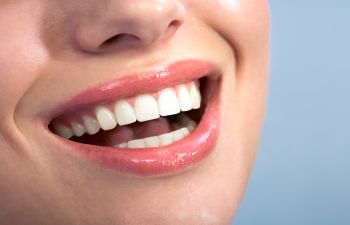 Are you frustrated with your dental stains that don't seem to fade or go away after teeth whitening treatments? You are not alone. While modern professional teeth whitening systems are highly effective for most tooth stains, there are some types of discolorations that simply won't respond. Fortunately, you still have options to gain the bright white smile you desire. If over-the-counter or in-office dental bleaching treatments have failed, you may need to consider porcelain veneers as a permanent solution to cover your discolored teeth.
Understanding Tooth Stains
When it comes to dental staining, there are two general types to consider: extrinsic stains and intrinsic stains. Determining which type of staining you have can help you understand what you can expect in terms of treatment and results.
Extrinsic Stains
Extrinsic stains are superficial discolorations that affect the enamel (outermost layer of the tooth). This type of stain is very common and happens over time from drinking dark beverages with dye and tannins (such as coffee, tea, wine, or dark sodas) or from using tobacco products. While extrinsic stains don't always come off with regular brushing at home, they often respond well to professional teeth whitening agents that contain a high concentration of hydrogen peroxide.
Intrinsic Stains
Intrinsic stains impact the dentin (inner layer of the tooth). Dental trauma, overexposure to fluoride, or taking certain antibiotics can cause intrinsic discoloration. These stains can be tricky to remove, even for the most professional-grade whitening products. In fact, some whitening treatments may make the stains look worse or more noticeable when the surrounding teeth brighten instead of the intrinsically stained tooth or teeth. Since these deeper stains cannot be removed, porcelain veneers are often the best solution.
How Porcelain Veneers Work
Porcelain veneers are durable, natural-looking and very thin shells of porcelain that are bonded to the front surface of your teeth. Essentially, veneers don't fix cosmetic imperfections but they can hide them for the rest of your life.
You can expect about 2-3 painless dental visits to get your porcelain veneers. They can be used on multiple teeth but only the teeth that are visible when you smile. Veneers also address tooth gaps, chipped teeth and small teeth. They are carefully customized in shape, size and form to naturally blend in with your existing smile and remain naturally-stain resistant going forward.
Tired of frequent teeth whitening treatments? Not getting the results you want with traditional dental bleaching methods? Call Dr. Wayne Suway today to learn more about how you can get a permanently white smile with beautiful porcelain veneers.
Posted on behalf of Dr. Wayne G. Suway
1820 The Exchange SE, #600
Atlanta, GA 30339
Phone: (770) 953-1752
FAX: (770) 953-6470
Mon - Thu: 8:30 AM – 5:30 PM
Closed for lunch: 12:30 PM - 1:30 PM