4 Reasons For Bone Grafting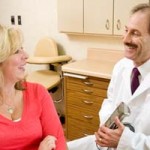 In order for dental implants to be successful, the bone under the gums must be tall and wide enough to fully envelope the titanium post. If bone has been lost, a bone substitute or bone graft must be used prior to getting dental implants. This is a simple procedure that allows the results of your dental implants to be much more predictable.
Bone grafting essentially adds sufficient bone height and density to your existing jawbone. It can be done using the your own bone or with a processed bone substitute (from a bone bank). Your dentist will determine which type of bone graft should be used based on the location, type, and number of implants you are getting. After your bone grafting procedure, the next several months will involve a special healing process in which the bone graft will be absorbed into the existing bone. Bone grafting is universally safe and considered a low pain procedure

Why would a patient need a bone graft? As stated above, bone loss is the reason why dentists suggest grafting. However, there are multiple culprits to bone loss. Here are four of the most common reasons why a patient suffers from bone loss in the jaw:
Periodontal Disease (gum disease)
Sinus Enlargement (this can occur as we age)
Infection Surrounding a Tooth
Tooth Loss (the jawbone needs stimulation to retain its volume)
Not only can bone grafting qualify you for dental implants, but it can also ensure that your facial appearance is not compromised. With enough bone loss in your jaw, the face can appear hallowed or sunken. This can make you look much older than you really are.
To learn more about your candidacy for dental implants, please consult with Marietta's leading implant dentist, Dr. Wayne Suway. He is known for his excellence in bone grafting to ensure that all patients can take advantage of dental implants, regardless of their level of prior bone loss.
Posted on behalf of Dr. Wayne G. Suway
1820 The Exchange SE, #600
Atlanta, GA 30339
Phone: (770) 953-1752
FAX: (770) 953-6470
Mon - Thu: 8:30 AM – 5:30 PM
Closed for lunch: 12:30 PM - 1:30 PM